---
This Year's Annual Garden Party
21st of JULY 2019 from 1230 at Aylesbury Rugby Club, Weston Turville HP22 5RN
Make space in your Diary and register your tickets NOW by ringing Mike on 07958 604835 or 01296 612115.
Click here for this year's jpeg poster which gives full details.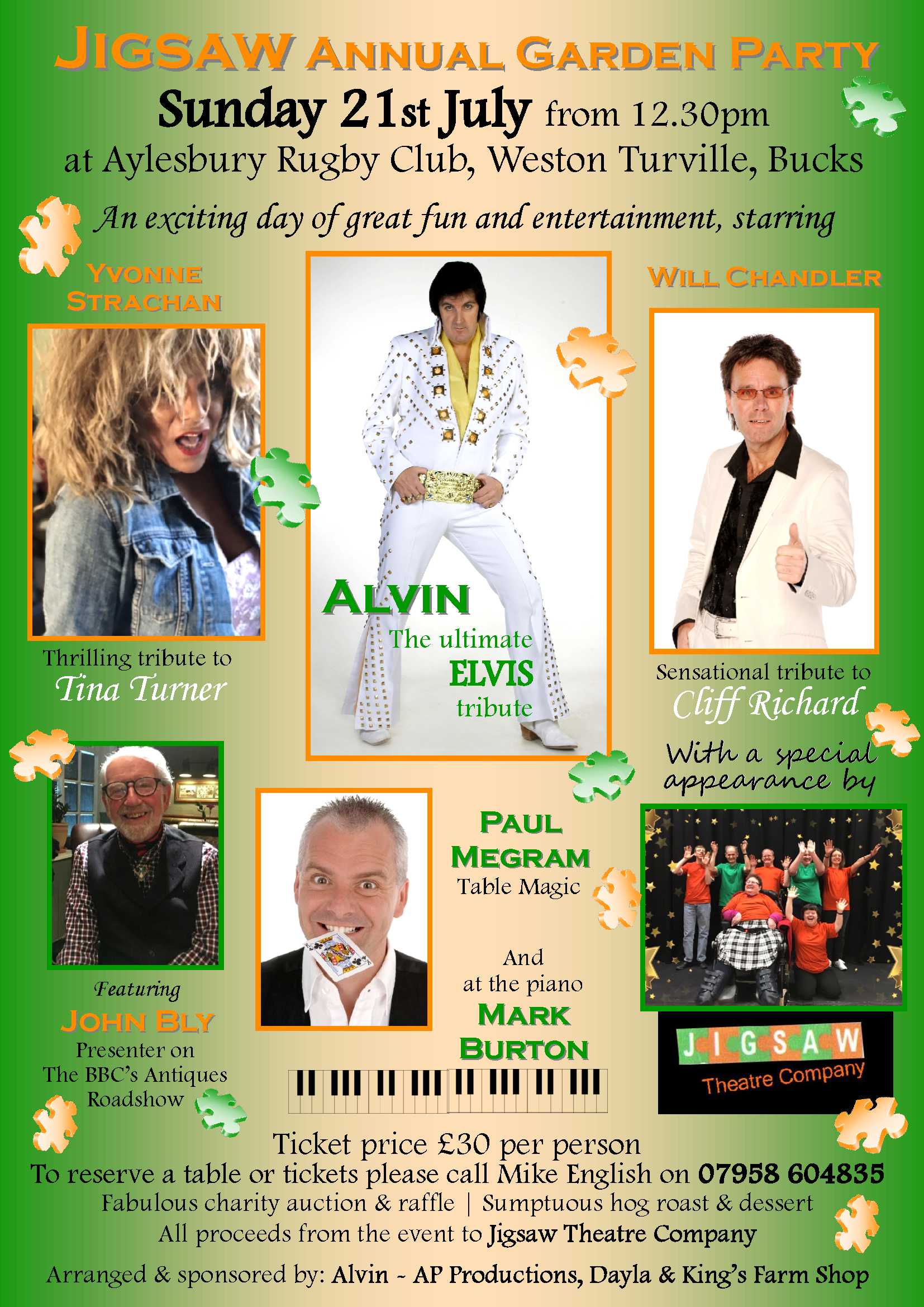 Also check our Google Calendar to see when we are practicing and when we are performing - (includes maps to venues).
If you are interested in joining either group or facilitating, please contact Ali May on 07866 037708 for further information.
The Group meet
every Tuesday at 1 to 3.30 p.m. during term time at Queens Park Arts Centre, Aylesbury.